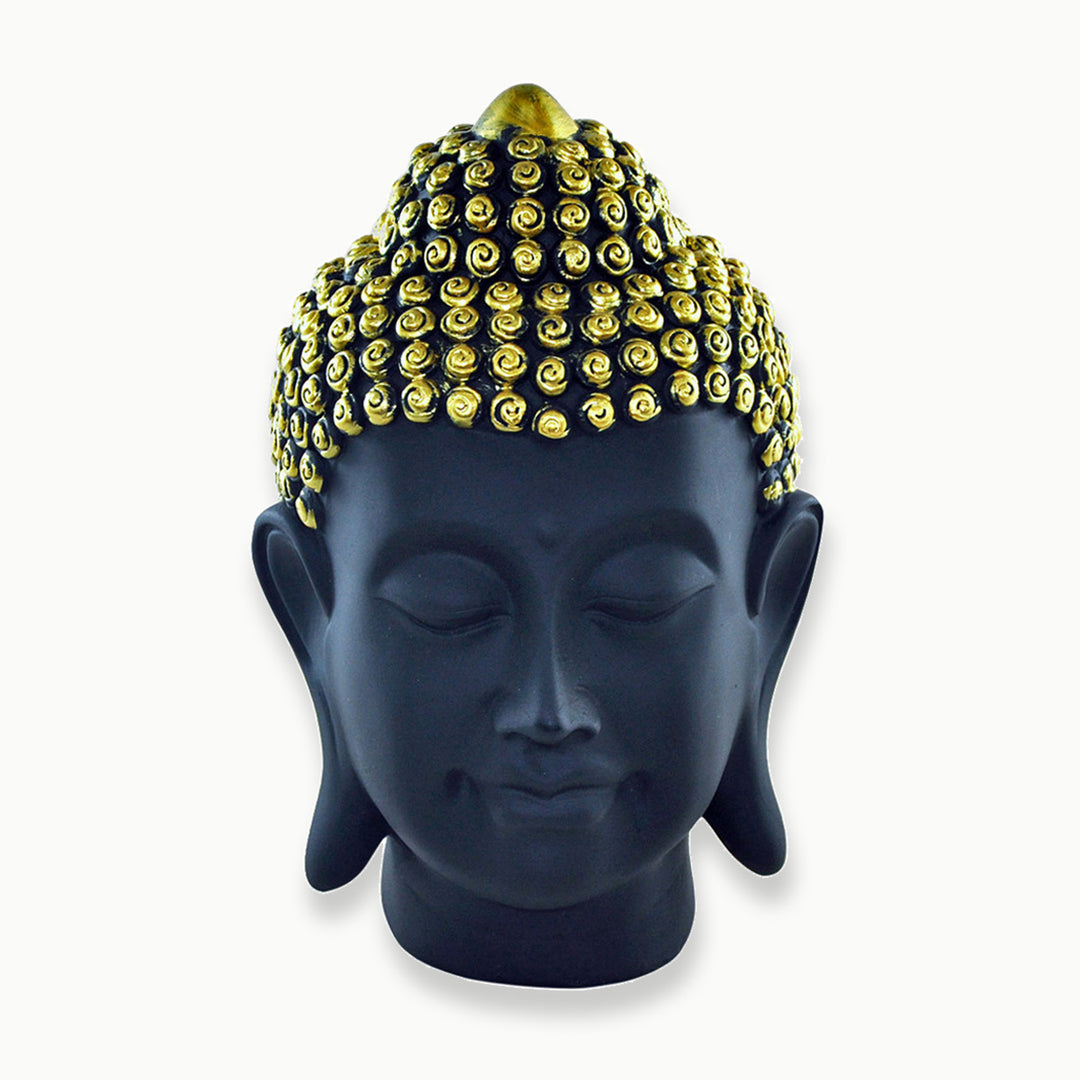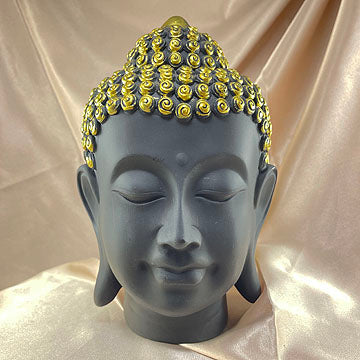 Sivalya Buddha Head Statue in Wood Black and Gold
Lord Buddha is one of the most important spiritual teachers in history. He is considered a great master of meditation and of victory over self. Through his great spiritual strength he attained enlightenment and his teaching dispersed into the world.
This is a beautiful Buddha head statue depicted in meditation with a peaceful smile and serene expression. Portrayed with long ears signifying immense wealth he had during his life as a prince which he relinquished for spirituality and curly hair which represent his nobility. The 'urna' or third eye of Buddha is depicted which is a sign of auspicious blessings. Lightweight and serene, this Buddha statue will add to beauty and healing of your sacred space
Genuine Wood
Painted black and gold
Statue Size: 12" x 3.5"
Fair trade item
We trust that your Sivalya jewelry and crystal will be cherished for generations to come. To maintain their timeless luster, we advise using the enclosed anti-tarnishing polishing cloth to regularly clean your pieces and keep them looking as brilliant as the day you received them. When you're not wearing your jewelry, remember to keep it safe in the fabric pouch included with your order.
Please avoid the following which can cause damage to the jewelry:
Do not use any sort of liquid "jewelry cleaner"
Do not expose pieces to soap or any other cleaning agents
Do not expose your jewelry to salt water or chlorine
Do not use a polishing cloth containing any rouge
We want you to absolutely love our designs. We proudly offer a 1-year warranty from date of purchase and will happily repair or replace your jewelry if any damage occurs to the material or workmanship.
Our authentic crystals and gemstones originate deep within the earth, are ethically sourced and individually hand-picked from wholesale mineral trade-shows. Each gemstone is beautifully unique in color, markings, shape, and inclusions. Please note that small inclusions (minerals trapped inside the gems) are to be expected in natural gemstones and crystals. 
We primarily use 925 sterling silver to make all our jewelry, chains, hooks, and clasps. Sterling silver is extensively used in crafting fine jewelry with gemstones because it has the unique ability to draw out and amplify the inherent healing qualities of the stones. Pure 925 sterling silver is then coated in white rhodium or solid 14K gold, depending on the specific design, to preserve jewelry's brightness and durability. This innovative process has been tested and proven to outperform jewelry made with traditional anti-tarnish processes.