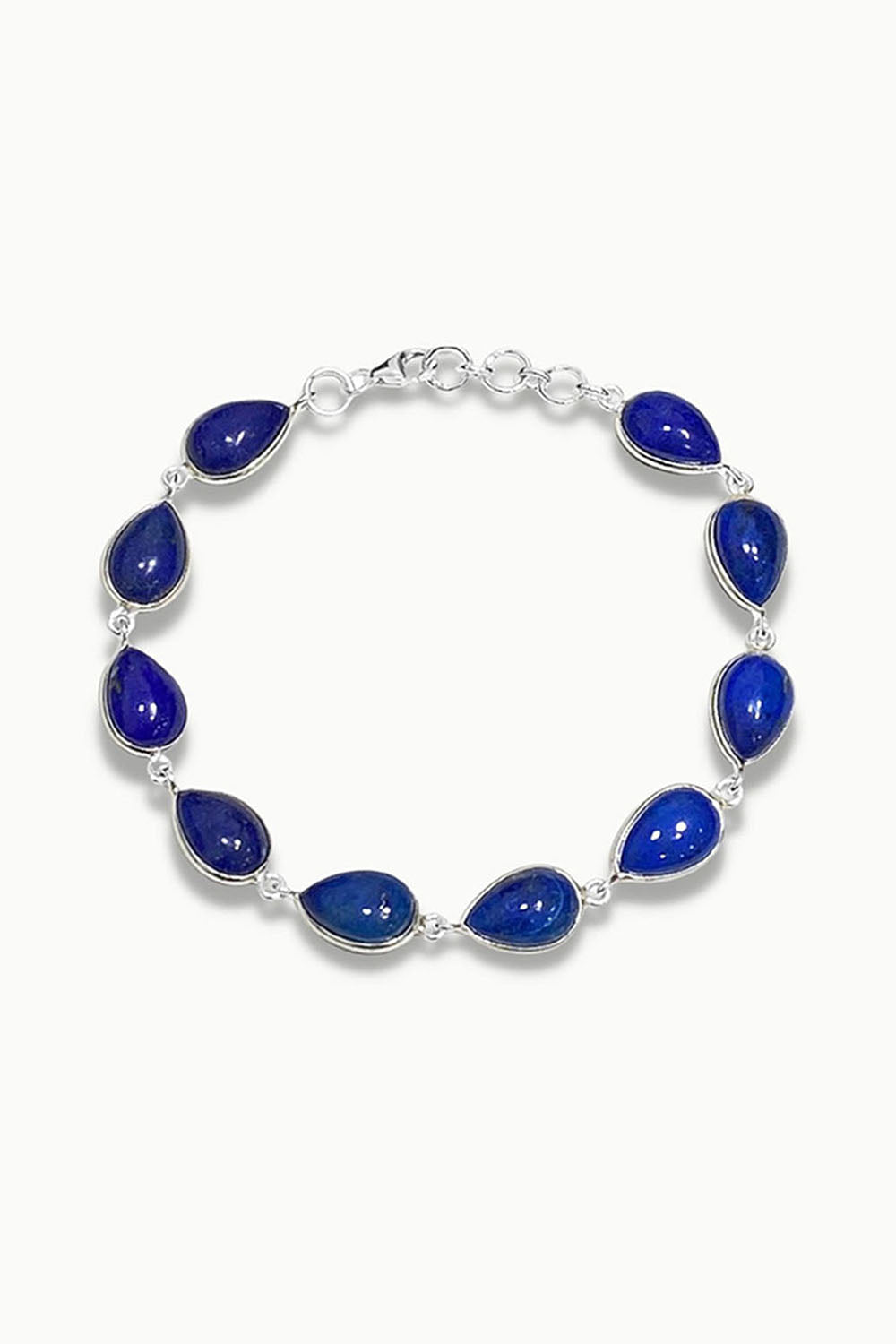 Lapis Lazuli Silver Bracelet - Dew Drops
Connect with your inner natural beauty with our authentic Lapis Lazuli Bracelet - Dew Drops. Sleek, stylish and polished, these pretty pear shaped gemstone links reflect the effortless beauty that comes from within. A statement such as our Dew Drops will take you from airy summer picnics to cozy winter get-togethers in style. A striking addition on their own or matched with your Dew Drops Necklace, this enchanting bracelet is sure to become a favorite.
Authentic Sivalya Lapis Lazuli
Hallmarked Metal: 925 Sterling Silver
Adjustable Length: 7.5" - 8.5" Links
Gemstone Size: 12mm x 8mm
Cut: Pear Shaped Cabochons
Lapis Lazuli: Wisdom, Strength, Knowledge
In Stock. Ships within 24 hours.
Use the provided Sivalya polishing cloth to gently wipe clean, then remove any remaining tarnish with mild diluted soap. Rinse with warm water and dry thoroughly before storing in the provided fabric pouch.